Welcome to our Blog.
Discover things to do in Victoria Falls from The Elephant Camp Blog!
Learn more about the lodge, the people and the places to visit in Victoria Falls.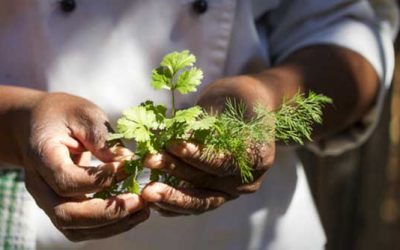 The Elephant Camp furthers efforts & aims for Top Sustainable Tourism Award. The Elephant Camp has recently been invited,  with other leading hospitality establishments in Victoria Falls, to spearhead a new project in Zimbabwe. This is to be part of Green...
All-Inclusive Activities
The Elephant Camp offers a variety of exciting activities that unfold within the boundaries of the untamed African bush for guests to explore at no additional cost.
Community & Conservation
The Elephant Camp emerges from the plains of incredible natural wonder, where lives a diverse species of plants and animals that generously allow us to immerse ourselves in the raw beauty of their home.
Cuisine
Our chefs are dedicated to creating a fine dining experience that can be equated to Africa on a plate. The flavour of each dish is enriched using fresh seasonal ingredients and herbs grown in the camps gardens.
Specials
Unbeatable Fully Inclusive Offers, Luxurious Accommodation
The Amazing Victoria Falls
Game drives & River Safaris in the Zambezi National Park